Sunday, September 23rd, 2012
Happy Autumn everyone! Thought I'd start this, my most favorite of seasons, with a Finished Object for chillier weather

I have a friend I met actually in high school. We went to rival schools.

Her name is Megan and we would see each other from time to time when the area Catholic high school bands would get together for the Honors Band program. Then SURPRISE we went to the same college!Anyway thanks to Facebook we've been able to keep in touch. This past summer I was able to meet her adorable children and I fell in love with her lil one Claire. I mean how can you not?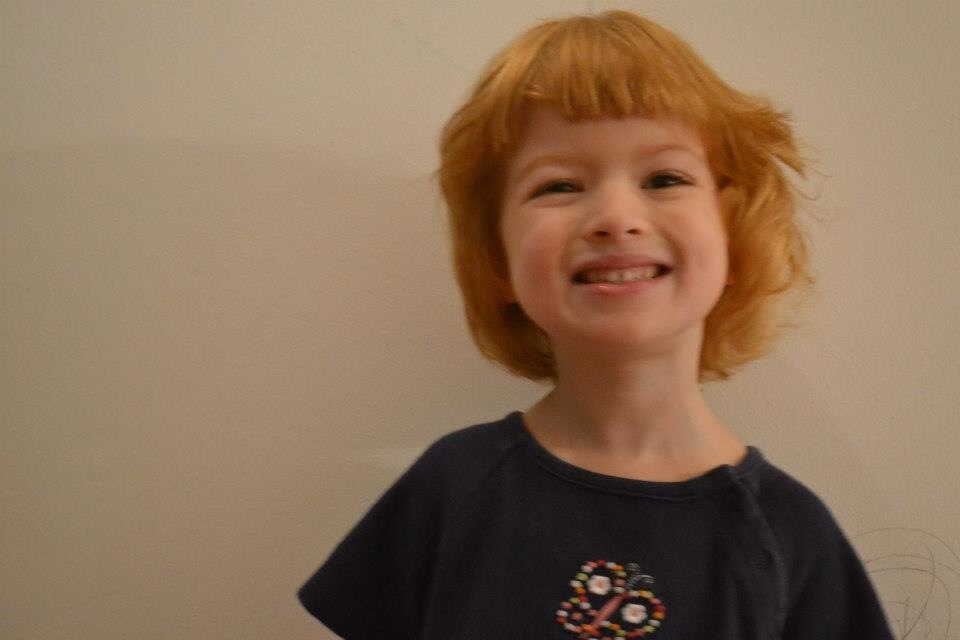 So when the new Twist Collective came out I wanted to make her something. The Horatio and Oren mittens were perfect!
Pattern: Horatio and Oren by Barbara Gregory from The Fall 2012 Twist Collective
My Ravelry Page
Yarns(s): The Loopy Ewe Solid Series
Colorway(s): Indigo & Ice
Needles(s): US 2½ – 3.0 mm
Casted On: August 16, 2012
Casted Off: September 3, 2012
Modifications: None. But might I make a suggestion? This pattern is knit with 44 stitches. That's pretty small so please please keep gauge in mind as you knit this. I k is these mittens will fit Claire just fine but if I were to do this pattern all over again I think I might have selected a more sport-weight yarn or maybe even a DK weight. With the stranded knitting, it can make for a tight pair making the mittens even tighter so keep that in mind when you got to select yarns

Super cute pair of mittens. I can't wait to see lil Claire in them!
I've opened Santa's workshop quite early this year starting four pairs of socks for loved ones of late so expect more socks in future knitting posts!